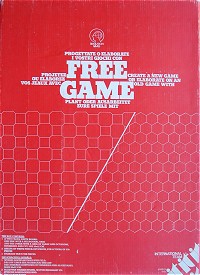 The game

Free game is a "blank" wargame.

It contains material to create his own game.



Opening of the box


The box contains:

1 two faced white board: one side with a hexagonal grid and the other with a grid of square and octagons, numbered and cut, size 68x97cm.

2 sheets of white punch-out pieces, for a total of 570 pieces.

1 storage tray for pieces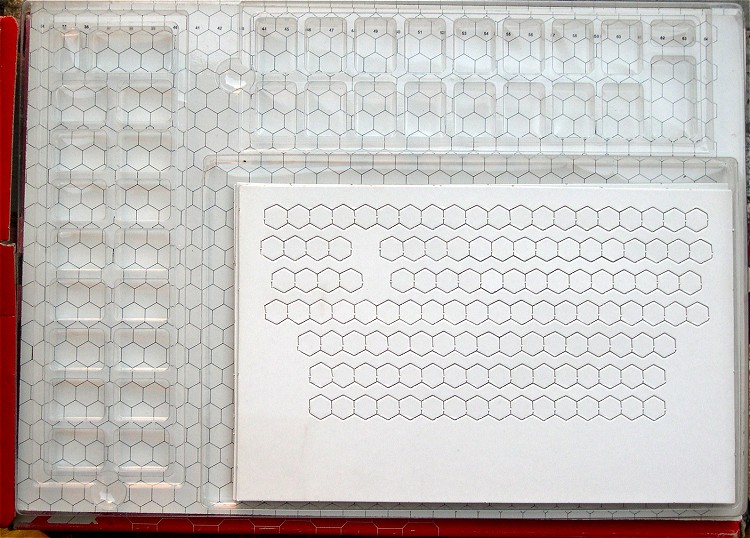 The map

In the box I have, the map is divided into 4 rectangular sheets. On the picture visible in the article from Jeux et Stratégie, the map is cut as a 5 pieces puzzle..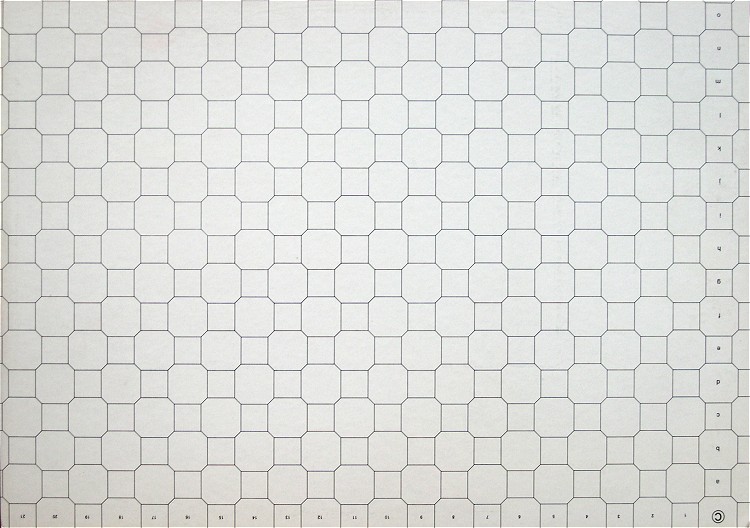 The counters

The counters are squares or hexagons.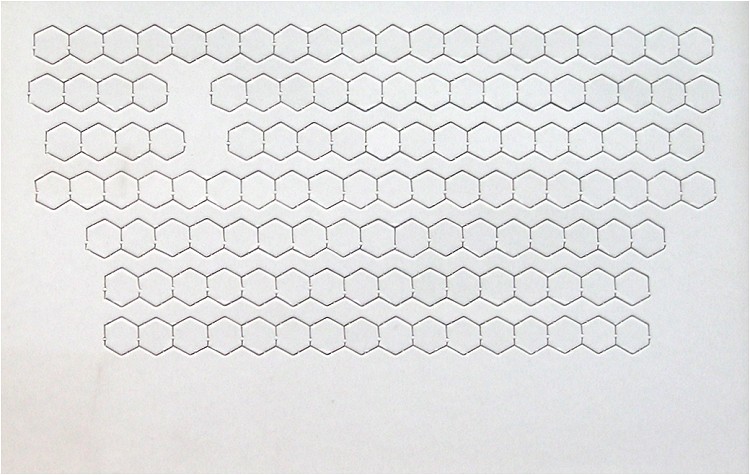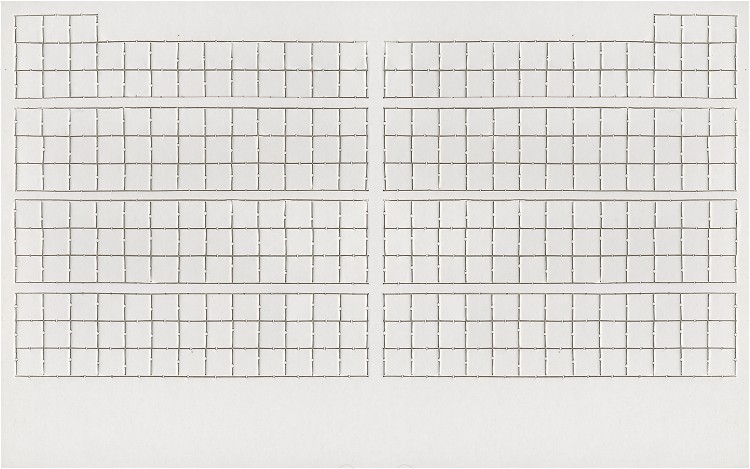 The rules

There is no rulebook. the only explanations are available on the box.

The price:

This game is very rare but it remains cheap because it is not of high interest.


| | | | | |
| --- | --- | --- | --- | --- |
| N° EBAY | Price EBAY | Country | Date | Remarks |
| 8752003723 | EUR 11,50 | France | 22 jan 2006 | |

A French article on Free Game in jeux et Stratégie n°14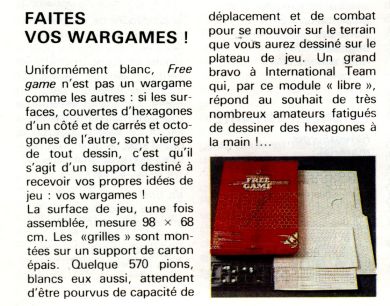 Links:

To create white hexagonal maps
Quickhex "The hex paper maker"
Military fonts to draw counters.
MS word files with counters maps etc from the web site of Alan Emrich.
Different kind of non-blank maps

A similar product:

It's possible to buy small white maps, compatible with the game "victory", for $2 by Columbia games. On this site, you can find everything needed to create your own game: blocs, bloc labels, boxes etc.

White sheets for maps and counters are also published by GMT games but not available on line on the GMT site. You can find these counters for instance by: Noble knight games